White's Targets the shallow water hunting market with a masterful designed surf - land detector!
---
This detector is a truly powerful multi-task metal detector that is ready for anything . . . anywhere!
BEACH HUNTING (fresh or salt water!!)
SURF HUNTING (waterproof to 10 feet)
RELIC HUNTING (ID. Buckles, Buttons, Bullets, etc.)
COIN SHOOTING (deep detection depth on even silver)
PROSPECTING!! (nugget hunt the on mountain top or river bottom!)

( Waterproof headphone INCLUDED!!!)
10" DD Waterproof Search Coil
6 Search Modes
Automatic Ground Balance with Tracking (on or off)

Backlit Display
Beach Mode
Big bold VDI numbers
Coin/Jewelry Mode
Depth Reading
Frequency Control
Pinpoint Mode (V.C.O.)

Prospecting Mode
Relic Mode
Salt and Freshwater
Target ID
Threshold Control
Tone ID
VDI Target Readings
Volume Control
Waterproof to 10 feet. IP 68 Certified
In Stock, List Price Sale Price $ 799.00
Price now includes the waterproof headphones, originally a $150.00 option!
whataya Trade? Also taking Gold & Silver payments!
---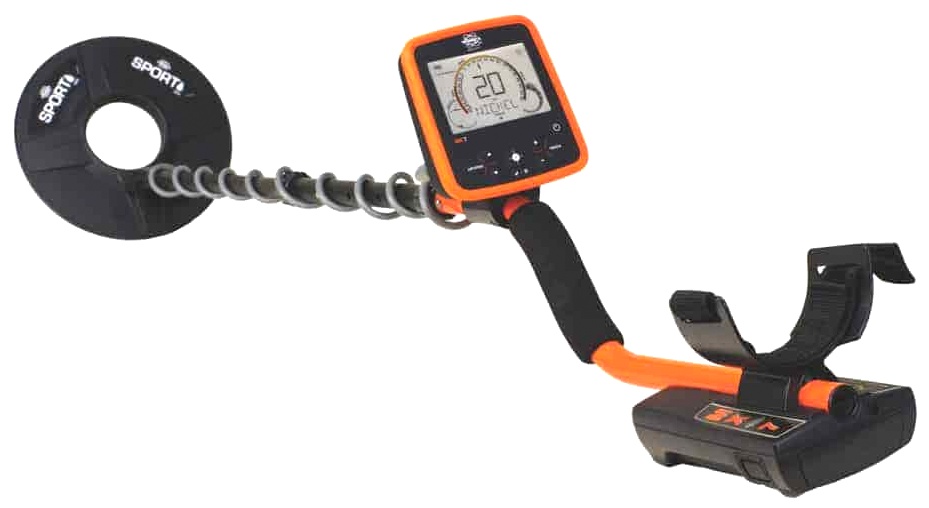 MX-7
This will out hunt several machines costing 3 times the price!
If you study up on the new imported detectors, the units people are standing in line for, the performance issues they are trying so hard to address, Whites has already perfected! And here it is!
AND IT IS BUILT IN AMERICA!
If you need a lightweight machine with perfect balance, but also want AMAZING depth and smooth performance in any soil; this may just be what the doctor ordered!

The MX-7 is a versatile detector that can be used almost anywhere- with both a general purpose Coin mode and a Beach mode that allows ground tracking even in wet salt sand.


Features include:
1. Adjustable notch discrimination
2. Automatic Ground Cancel Tracking

3. Back-lit meter display
4. Beach Mode for wet salt mineral erase.
5. Coin & Jewelry Mode
6. Target Number Assignment
7. Prompt Meter Target I.D.
8. Target Depth Reading
9. Tone I.D.
10. 9.5 inch concentric coil (waterproof)

(SOLD OUT)
Whataya Trade? Also taking Gold & Silver payments!
---
Also New, and in stock!

Whites makes a hard run for the entry level market!

Don't be fooled, with the introduction of the Garrett Ace 250 and Ace 350 detectors
the bar was set very high! The new Garrett machines were built so well that
they have actually taken their toll on the used market!

Also, taking a hard hit is the service sector of the hobby!

Why spend big bucks fixing a 10 year old high-end detector when you can
buy a deeper-hunting new unit with full warranty for far less than the cost of a repair?

If it wasn't for the mail order catalogers (which I am not), who are selling people
anything they ask for, be it good, or not, as long as the customer is willing to pay,
many of these domestic manufactures would be in big trouble right now!

One company I was concerned for was Whites Electronics!
Over the years, White's and Garrett have bounced back and forth as the
Metal Detector leaders, setting the standard in quality and performance!
Nearly 8 years ago, Garrett took over the metal detector mountain-top in the entry level,
as we waited and waited to see how Whites would respond . . . we waited and waited.

It looks like our patience has paid off!

INTRODUCING!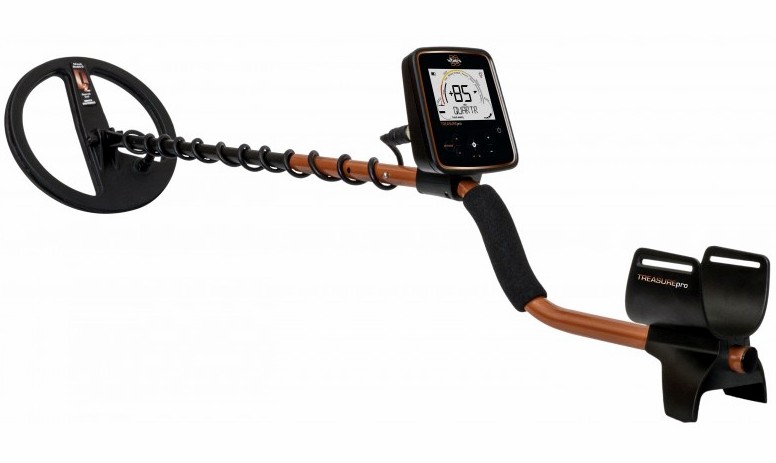 The NEW WHITES
TREASURE PRO!


1.

Clearly aimed at the ACE 400, this detector is everything I had hoped for!
This unit is

not

a factory pre-set ground balance, it is

a true automatic

! It uses live tracking ground balance, which continually adjusts the coil sensitivity to the actual ground that you are hunting in! The auto-trac adjusts just as fast as that ground changes!
This means greater depth on both big and small

targets!




2.

A

BIG SCREEN

, one I can see without bending over or adjusting my glasses! And, like the high-end machines, it has the digital target number assignment! The slight difference in number value gives the target ID a refinement that so many of us loved about the analog needle positions on the early metered detectors!



With a little experience, you can actually tell an early copper cent, like an Indian Head, from an early Lincoln Wheat penny, just by the number difference caused by the better refined copper in the newer coin!

I could go on and on about the V.D.I. number! It is an awesome tool!

You still get the upper quadrant half-circle meter sweep with a digital needle pointer to keep

the Old School guys happy! And, a

beautiful meter backlight

!

3.

5 Easy Pre-Set Search Modes

Coins & Jewelry - Relic - Beach - Pin-Point / All Metal - High Trash

4.

8 Audio Tone Choices



5.

16 segment discrimination windows



6.

16 target accept windows



7.

User Adjustable Discrimination



8.

Adjustable Threshold and Volume



9.

Automatic Ground Balance (with tracking)



10.

Big Bold VDI Number Assignment



11.

Lightweight!!!!



12.

Adjustable Arm-Rest and Lower Rod



13.

Weather Resistant! It can handle light rain without a special cover!



14.

10 inch DD Waterproof Coil



15.

Operating Frequency 8 kHz (This is a good target center frequency)



16.

Long Life "AA" batteries (only takes 2!)





17.

Full Two-Year Warranty


This detector is pure awesome! They really did their homework and this detector will be the one to beat!


SOLD OUT


---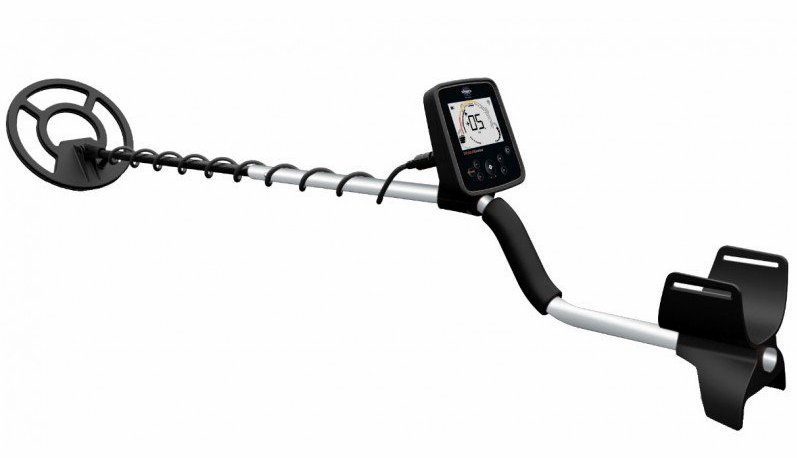 TREASURE MASTER!


1. 4 Search Modes
Coins & Jewelry - Beach - Pinpoint - All Metal
2. 4-Audio Tones
3. 8-Segment Discrimination
4. 8 Target ID Segments
5. Adjustable Threshold And Volume
6. True Automatic Ground Cancel
7. Big Bold VDI Target Number Assignment
8. Lightweight!
9. Adjustable Arm Rest & Lower Rod
10. Weather Resistant
11. 9.5 Concentric Waterproof Coil
13. Operating Frequency 8 kHz
14. Long-Life 2-AA Batteries
15. Full Two-Year Warranty
IN STOCK! List Price $399.00 SALE PRICE $349.00 (ONLY 1 LEFT)


Whataya Trade? Also taking Gold & Silver payments! (in-store only)

---
THE KING OF THE LAND DETECTORS!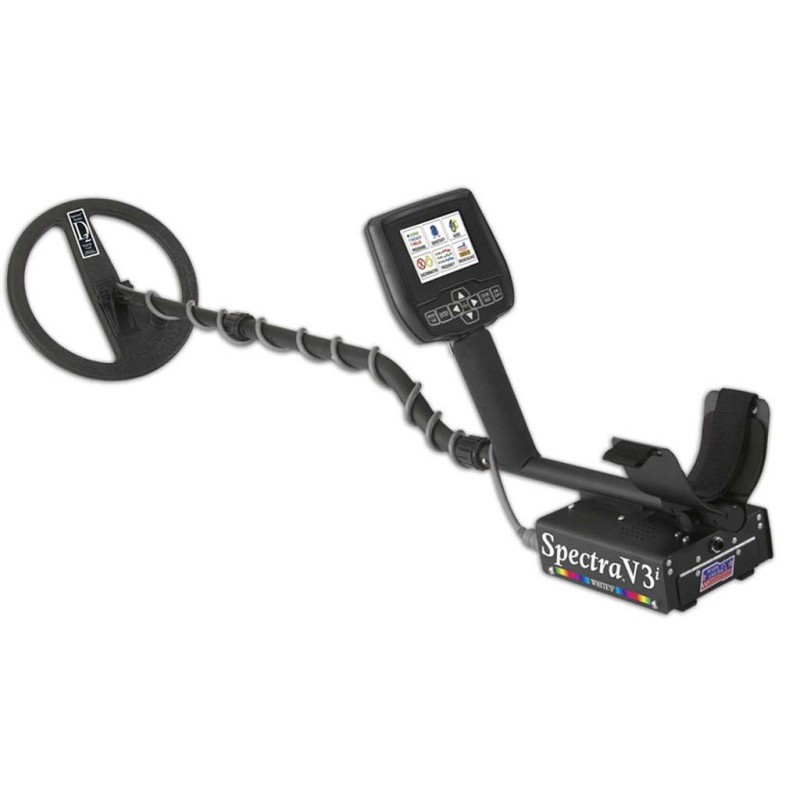 The Spectra® V3i is White's premier metal detector. Pre-Programmed to be simple to start with yet it will always match your skill level when you want to tweak it! Included are all our treasure-hunting features, and your investment is backed by a comprehensive 2-year warranty.
The beautiful, full-color HD display clearly explains the depth and metal type of detected objects. The V3i is always ready to go with its rechargeable battery and ready to help with an onboard reference guide.
If you're just starting out, the V3i has 9 presets, giving you turn-on-and-go versatility that fits your terrain and target, whether it's coins, jewelry, relics of the past, or gold nuggets.
Expert users will appreciate the V3i's dozens of optional settings that can be changed in real time via dashboard controls. You'll experience unparalleled depth and sensitivity, even in previously-hunted areas!

SOLD OUT

Whataya Trade? Also taking Gold & Silver payments!
---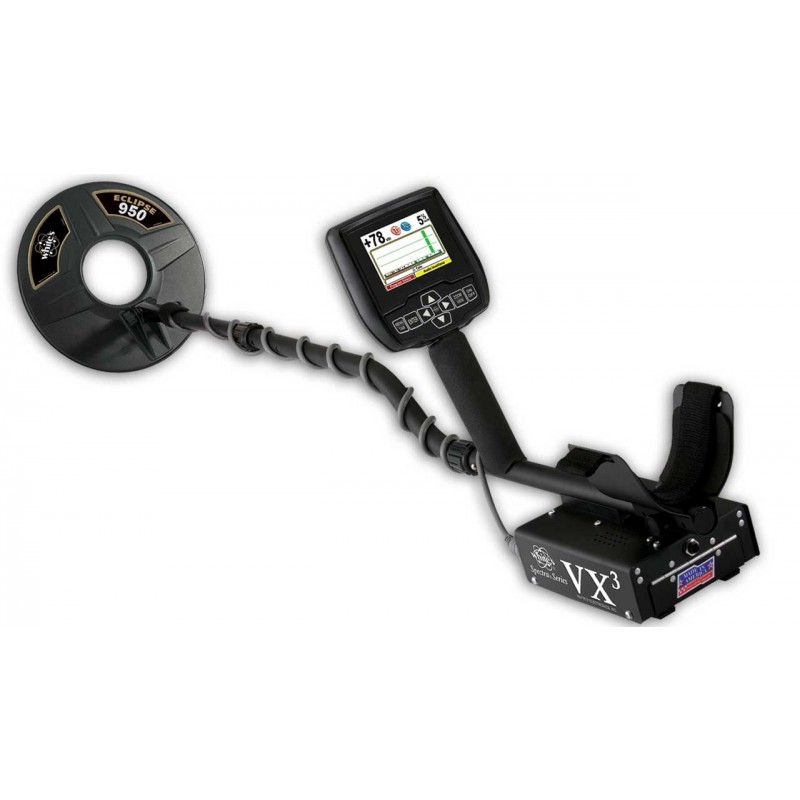 VX-3
The VX3 combines the premier performance of the Spectra V3i with the turn-on-and-go simplicity of the Coinmaster line of metal detector.
This top-of-the-line metal detector is as easy to use as an ATM with 8 preset hunting programs. You'll be ready to discover coins, jewelry, gold, silver, and relics. Take it to the shore with a specialized beach mode.
Customization continues with 3 frequencies optimized for different targets: 2.5 kHz, 7.5 kHz, and 22.5 kHz.
When you come across a target, the SpectraGraph Target Signature shows on the VX3's high-resolution color display, helping you decide whether the find is worth digging up.
The VX3 is ready to use with White's SpectraSound wireless headphones optional. For traditional audio identification, choose from four modes of discrimination and optional tone ID with 191 different sounds.
There are essential settings for you to optionally adjust, but the Spectra VX3 is all about making treasure finding easy for every hunter — detecting targets with performance worthy of the Spectra name.
SOLD OUT

Whataya Trade? Also taking Gold & Silver payments!

(in-store only)
---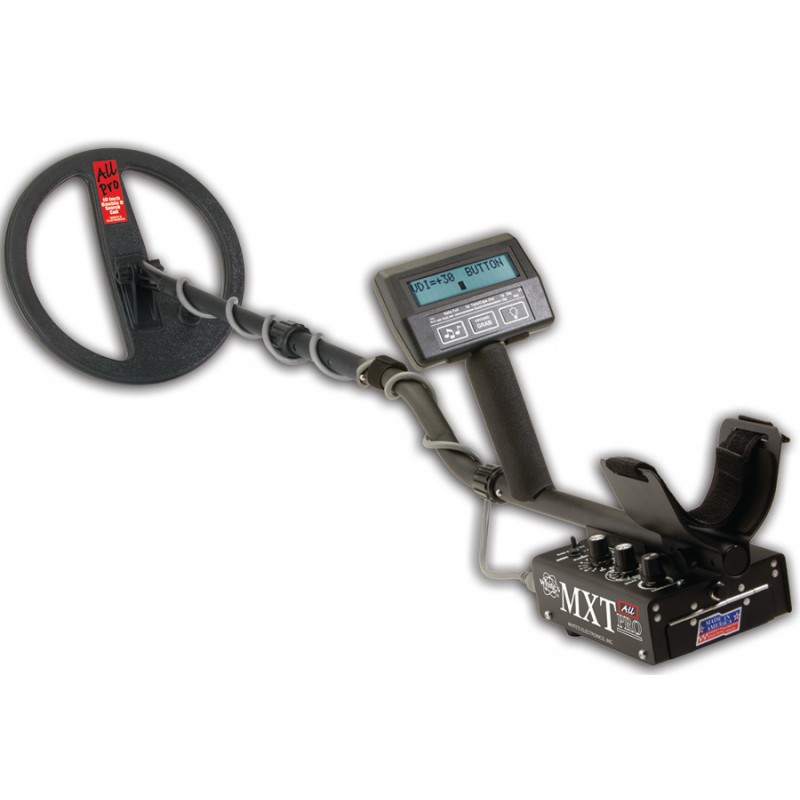 MXT ALL-PRO


One of my personal favorites!


If you need a detector that can deal with bad soil conditions like heavy iron minerals or wet salt, this detector with a DD coil is all business!

The MXT All Pro combines popular new features with the proven, legendary performance of the MXT line — it's like having three metal detectors in one! You'll enjoy its all-new keypad, high-efficiency backlight, and Ground Grab settings lock. This favorite comes with a 10" DD search coil!
Three separate programs give you versatility with different target responses, display info, and audio frequencies for relics, prospecting, and coins/jewelry.

Relic: Specifically identifies buttons, buckles, and bullets with three options for tone ID.
Prospecting: Iron Grunt for targets for high probability of being iron.
Coin/Jewelry: Coin/jewelry/trash target ID with seven tones telling you the type of target before you dig.

SOLD OUT
---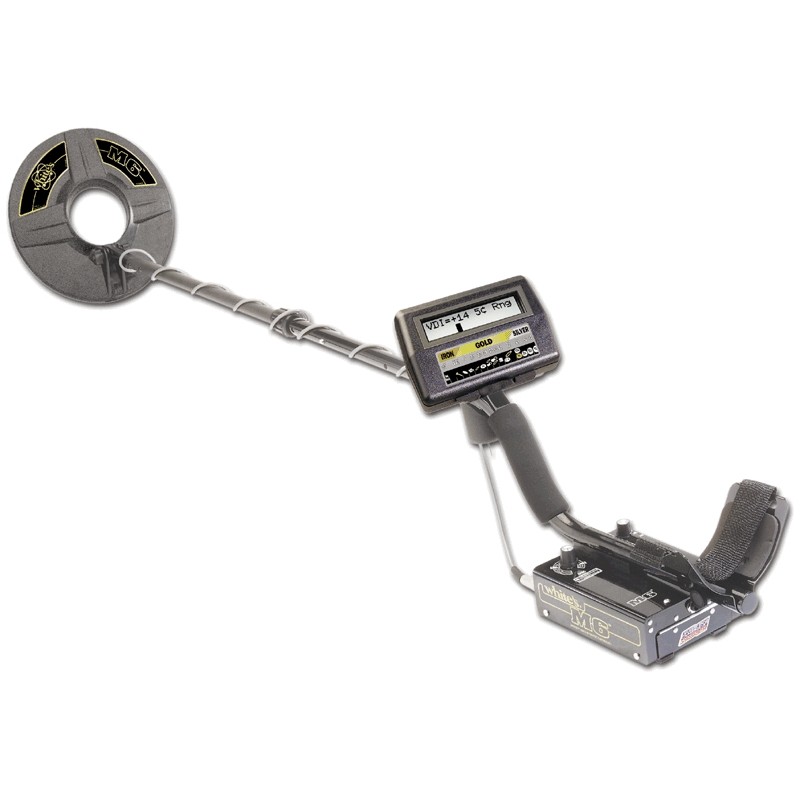 M-6


If you are mainly a coin and beach hunter but you are looking for that deep MXT punch, here is your machine! This detector is a high performance detector which can be used for any type of treasure hunting!

Because it has the advanced digital processor of the high end White's detectors, without the need for multi-tasking this detector is deeper than many detectors costing much more!

Two speed Automatic Ground Cancel will erase even the most highly mineralized soil! In the high-speed beach setting it will even blank feedback from wet-salt beaches!

The ground tracking feature can be held in a fixed position for prospecting purposes or for locating very fine gold jewelry like gold chains and wire-band gold rings! Relic hunters, beach combers, cache hunters coin shooters, prospectors this is a great choice!
SOLD OUT

Whataya Trade? Also taking Gold & Silver payments!

(in-store only)
---
---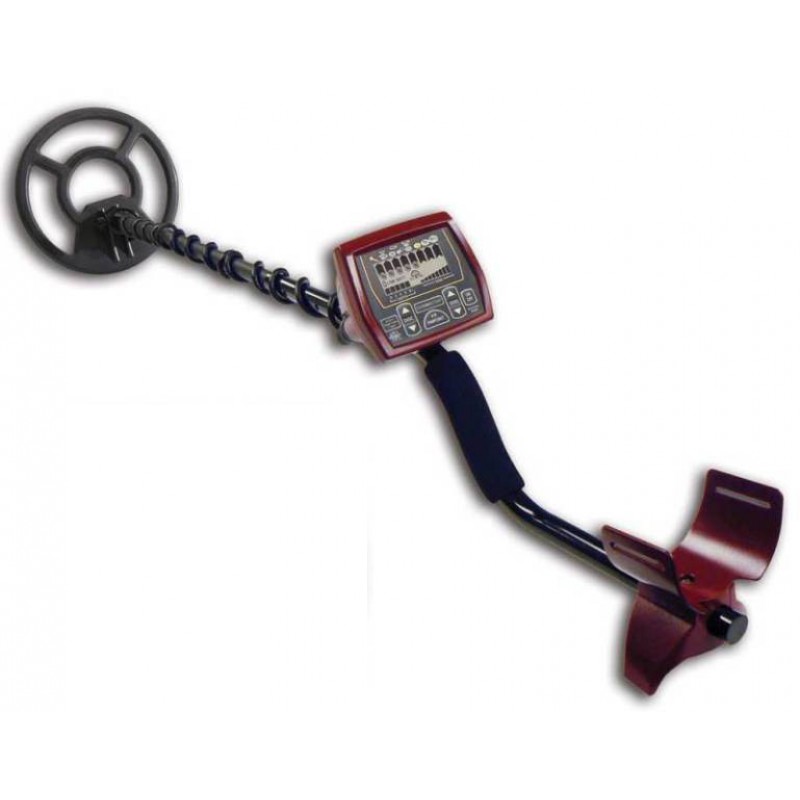 COINMASTER

The best detector in the entry level price range! This hot little detector has it all and does it all! It is extremely easy to use and only 2.5 pounds! And it has a meter you can see!


FEATURES:



1. Easy to see target meter I.D.
2. Instant Target Depth Reading
3. Adjustable Discrimination
4. Adjustable Sensitivity Control
5. True All Metal Mode (sawmill favorite)
6. Non-Motion Pinpoint
7. 9-inch open search loop (waterproof)
8. Super Easy to use (turn on and go)
9. Weight only 2.5 pounds
10. Low battery alert (includes 2, 9-volt)
11. 1/4 inch headphone jack
12. Best of all it has great depth even in challenging conditions!



SOLD OUT

Whataya Trade? Also taking Gold & Silver payments!

(in-store only)

---
Whataya trade? I need to see and touch most trade-in detectors, but let's talk!

Have your credit card ready and call 269-685-1776 to place your order.
Master Card, Visa, Discover Card or I can do Pay Pal!

E-Mail
HOME
Ace 150, Ace 250, Ace 350, AT Gold, AT Pro, ATX, Automatic Ground Cancel, Automatic Ground Erase, Automatic Graound Trac, Gold Pan, Sluice Box, Keene, Gold Wheel, DD coil, Whites, Fisher, F-75, Pro Pointer, Beach Digger, Beach Scoop, Aquanaut, 1280 X, Fisher F-2, Gemini III, Fisher Gold Bug, Fisher F4, Fisher F5, Fisher F70, Fisher CZ-21, White's Spectrum, White's Eagle, White's V3I, White's VX3, White's MXT, White's MXT PRO, Whites V3, White's Coinmaster, Whites Coinmaster Pro, Whites Coinmaster GT, Whites MX5, White's Goldmaster, White's GMT, Whites GMZ, White's TDI, White's Pulse Scan, White's M6, White's TM 808, White's Treasuremaster, White's Surfmaster, Whites Surfmaster Dual Field, White's Surfmaster PI, Whites BeachHunter ID, White's Sierra Madre, Whites ULA-3, White's PRL-1, White's PCL 600, Whites SpectraScan Handheld, Weapons Detector, Pin Pointer, Whites Bullseye, Eclipse Search Coil, Shooter Coil, Nuggett Shooter, Super 12 coil, D2 coil, Prostar Headphone, Pro Star Headphone, Starlite Headphones, Metal Detector, Metal Detector Hardcase, Carry Bag, Detector, Garrett Pro Pointer, Garrett Propointer, Teknetics Metal Detector, Teknetics Omega, Omega 8000, Teknetics Gamma, Teknetics Gamma 6000, Delta 4000, Alpha 2000, Teknetics T2, Teknetics G-2 G2, VCO, Pinpoint, Gold Pick, Lesche Knife, Lesche Ground Shark, Relic Shovel, Gold Pick, Rock Pick, Weather Cover, Coil Cover, Search Coils, Used Metal Detector, Used Metal Detectors, CoPlaner Search Coil, Biaxial Search Coil, Concentric Search Coil, Spider Coil, Dual Field Coil, Mono Aussie Coil, Pulse, 9.5 Coil , Goldmax, Blue Max, Prizm, Battery Holder, Battery Clip, Rechargable Battery, Nicad, NiCad Battery, Battery Charger, NiMH Battery, Battery Pack, Sawtooth Digger, Sand Scoop, Beach Scoop, Water Scoop, Mesh Classifier, Coin Probe, Treasure Apron, Aluminum Sand Scoop, Plastic Sand Scoop, Stainless Sand Scoop, XP Metal Detectors, Deus Metal Detector , Wireless Metal Detector, Treasure Maps, Treasure Books, Buried Treasure, Gold and Silver, Coin Hunting, Relic Hunting, Ghost Towns, Tesoro Metal Detectors, Tesoro Tejon, Tesoro DeLeon, Tesoro Golden U-Max, U-Max, Tesoro Golden Saber, Tesoro Cortes, Tesoro Vaquero, Tesoro Outlaw, Tesoro Cibola, Tesoro Tiger Shark, Tesoro Sand Shark, Tesoro Lobo, Tesoro Lobo Super Traq, Tesoro Silver Saber, Tesoro Silver U-max, Tesoro Compadre, Tesoro Amigo, SunSpot Scoop, Sun Spot Scoop, Bounty Hunter Metal Detectors, Bounty Hunter Junior, VLF, VLF 2.1, Gold Digger, Fast Tracker, Tracker IV, Commando, Quick Silver, Lone Star, Quick Draw II, Rock Tumblers, Lortone Tumbler, Model 3A, 33B, Falcon MD20 Nugget Hunter, Falcon Prospecting Detector, Keene Gold Pans, Keene Spiral Concentrator Wheel, Blue Bowl, Gold Concentrating Bowl, Keene Classifying Sieves, Keene Hydro Air, Keene HydroAir, Battery Powered Diving, Hookah Diving, Gold Magnet, Gold Bottles, Gold Snifter Bottle, Pocket Gold Scale, Detector Pro Pirate, Detector Pro Pirate Pro, Gray Ghost Headphones, Black Widow Headphones, Gray Ghost Underwater, Jolly Rogers, Rattler, Nugget Buster, Minelab Metal Detectors, Minelab CTX 3030, Minelab E-Trac, Minelab Excalibur II, Excalibur 800. Excalibur 1000, Sovereign, Sovereign GT , X-Terra 305, X-Terra 505, X-Terra 705, X-Terra 705 Gold Pack, Explorer XS, Explorer SE Pro, Eureka Gold, GPX 5000, Vflex, BBS, FBS, VLF, MPS, 3&1 digger, Blue Badger, Sierra Mesh Apron, Whites TRX pinpointer, Teknetics Eurotek, Teknetics Eurotek Pro, Used Metal Detector, Rock Tools, Gold Pick, Rock Pick, Detector Bag, Padded Detector Bag, Rock Hammer, Rock Chisel, Estwing Geo Pick Keene Crevice Sucker, Bulb Snifter, Gad Pry Bar, Pick Mattock, SunRay, Sun Ray, Sun Ray Pro Headphones, Sun Ray Target Probe, Sun Ray In-Line Probe, Western and Eastern Treasures Magazine, Lost Treasure Magazine.