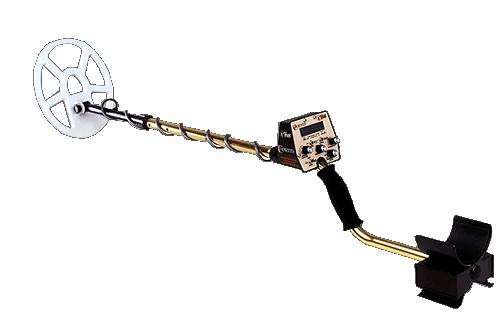 TESORO CORTES



If you are like me, and want a detector with high-end depth without requiring a law degree to operate . . . here is your detector!

Some detector functions can be handled best digitally and for some applications it is hard to beat analog precision! This detector uses both technology where best suited!
OK, I implied this detector has high end performance . . . well on some targets it will beat the competition! Especially on small gold and silver jewelry items!


FEATURES:
Target ID Labels
Target ID Number Assignment
9 Segment Bar Graph
Target Tone ID
Coin Depth & Battery Level Indicators
Pre-Set Ground Cancel -- or, Manual Ground Cancel
VLF 10-kHz Operational Frequency
Drop In Battery Packs 2-4 cell AA Holders (total 8 AA batteries)
Total Weight with Batteries under 3 pounds
Extremely Well Balanced!
9" X 8" Concentric Coil (deeper than the DD Wide Scan, and much easier to pinpoint with!)
LIFETIME WARRANTY!


IN STOCK. . . . List $849.00 . . . . SALE ONLY $729.00


Whataya Trade? Also taking Gold & Silver payments!

(in-store only)

---
FEATURES:
Digital Target ID
5 Segment Bar Graph
Target Number Assignment
Coin Depth
Drop In Battery Packs 2- 4 cell AA holders with amazing battery life!
LIFETIME WARRANTY
LIST PRICE $599.00 . . . . . SALE PRICE $509.00
Whataya Trade? Also taking Gold & Silver payments!

(in-store only)
---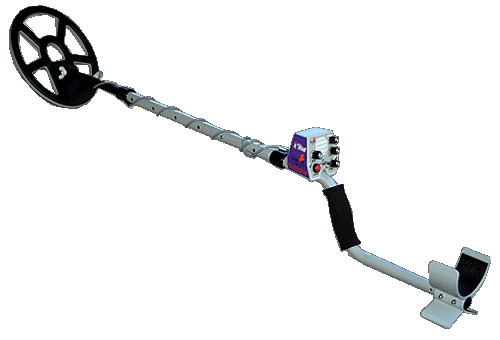 TESORO VAQUERO

A great detector for the professional or beginner! Small, compact and light weight! The Vaquero is the perfect beach and coin detector! The 14 kHz Frequency will give you great depth, even in areas of heavy black sand. Most detectors receive a "ground- reflection" in those areas with heavy magnetite, and most hunters are completely unaware of their poor detector performance! They can only assume the area has no targets! This little detector will punch through the bad ground and spot the little gold items that were missed!
FEATURES:
14.3 kHz Frequency
Frequency Shift (14.3 - 14.5 - 14.7 kHz) great for club hunts
Push Button Pin Point
Single 9 volt battery (drop in, no wires)
9" X 8" Concentric Coil (greater depth than DD coil and no hassle pinpoint)
Manual Ground Cancel (Perfect tuning for best depth)
V.C.O. Changing Pitch All-Metal Mode
Only 2.2 pounds
Breaks down small perfect for back-packing or travel!
LIFETIME WARRANTY
IN STOCK . . .LIST PRICE $525.00 . . . . . SALE PRICE ONLY $449.00

Whataya Trade? Also taking Gold & Silver payments!

(in-store only)
---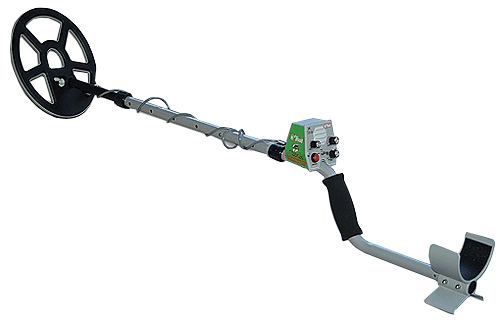 TESORO CIBOLA

The Cibola has pre-set ground cancel making it easy to use. When most pre-set ground cancel detectors are calibrated, at the time of assembly, many manufactures detune the coil way more than needed . . . not this one.
I have used this model in Upper Michigan Iron Mining locations and experienced excellent depth!






FEATURES:


VLF 14.3 kHz Ground Cancel
Pre-tuned Coil (Pre-Set Ground Cancel)

Frequency Shift (14.3 - 14.5 - 14.7 kHz) great for club hunts
Single drop-in 9-volt battery
9" X 8" Concentric Coil
Only 2.2 Pounds
LIFETIME WARRANTY
Breaks down small for backpacking or travel!

IN STOCK LIST PRICE $425.00 . . . . SALE PRICE $ 369.00
Whataya Trade? Also taking Gold & Silver payments!

(in-store only)

---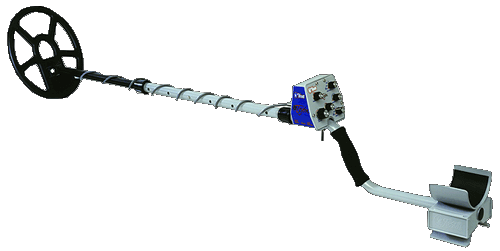 TESORO TEJON
The Tejon is a deep seeking detector, even in highly mineralized soil. Tesoro made this detector to excel in relic hunting. The quick change dual discrimination control can be used to define "similar" target signatures.





FEATURES:


Dual Discrimination Circuits
VLF 17.5 kHz Frequency
Max Boost Sensitivity
Audio Tone Adjust
3-3/4 Turn Manual Ground Adjust
Mode Change Trigger
Less Than 3 pounds
Drop in battery packs (2- 4 cell AA batteries = total 8AA)
9" X 8" Concentric Coil
LIFETIME WARRANTY
IN STOCK $699.00 . . . . . SALE PRICE . . . . $ 599.00

Whataya Trade? Also taking Gold & Silver payments!

(in-store only)
---

TESORO LOBO SUPER TRAQ

The Lobo Super Traq is Tesoro's Gold Nugget- Shooting, Prospecting Detector! Three level ground control with a automatic tracking. A good dual purpose metal detector! Features a sensitive all-metal circuit for gold hunting, and a separate discrimination circuit for beach and coin hunting.
FEATURING:
Super Traq Auto-tune Computerized Ground Cancel
VLF 17.5 kHz Frequency
Silent Search Discriminate Mode
Three Levels Ground Control Modes: Normal, Alkali, Black Sand
Smooth Operation even in extreme mineralization conditions
Max Boost Sensitivity
10" Widescan DD Search Coil
LIFETIME WARRANTY
LIST PRICE $ 799.00 . . . . . SALE PRICE . . . $ 679.00

Whataya Trade? Also taking Gold & Silver payments!

(in-store only)
---

TESORO OUTLAW!

The Outlaw is an all-purpose all- terrain detector that is grandson of the legendary Bandido and that means it is "DEEP!"
When the Outlaw was introduced, the plan was to sell a treasure hunting metal detector package with 3 search coils and 3 lower stems for quick coil changes, to cover all hunting conditions.
FEATURES:
Low Noise Circuitry
3 Coil Package (with 3 lower poles)
VLF 10.6 kHz Frequency
Single drop in 9 volt battery
Silent Search Discrimination
Non-Motion All-Metal Mode
Motion All Metal Mode
3 pc Knockdown Pole (great for backpacking or travel)

IN STOCK . . . . LIST PRICE $649.00 . . . . SALE PRICE . . . .$ 559.00

Whataya Trade? Also taking Gold & Silver payments!

(in-store only)

---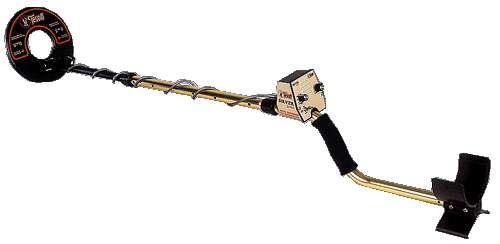 SILVER U-MAX


This is the latest version of the old favorite
Tesoro Silver Saber! This detector almost has a cult- like following! I have heard many times, "Grandpa had a Silver Saber and he found tons of neat treasure!
If you are looking for a great starter detector, or you want a great back-up unit . . . you will love this detector! I keep an older Silver Saber in the store that I use for a rental for those special hard to find items! Rental detectors must be simple, but when a young lady is looking for a tiny lost post earring I send them out with the Silver Saber because I know that machine has the best chance at success!
FEATURES:
Microprocessor Technology
Silent Search All-Metal
Silent Search Discrimination
Low Noise Circuitry
8" Search Coil
VLF 10 kHz Frequency
Interchangeable Search Coils
One Drop-in 9 Volt Battery
Pre-set Ground Cancel
Battery Test
LIFETIME WARRANTY

IN STOCK! LIST PRICE $299.00 . . . . . SALE PRICE $259.00

Whataya Trade? Also taking Gold & Silver payments!

(in-store only)

---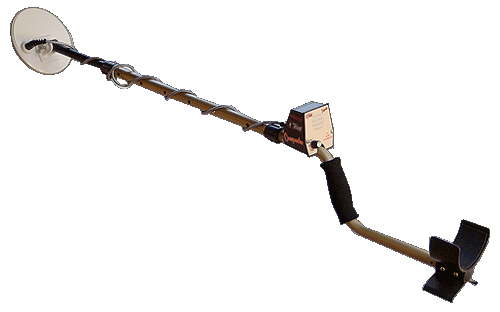 TESORO COMPADRE!
The little Compadre is a great detector for someone who needs 'turn-on-and-go' ease! Here is a sweet little detector that is super lightweight and compact! I have some over-the-road truck driver customers, who keep a Compadre in their truck cab. They like to use it when they have lots of lay-over time! They just pop down to the local park, or school, and have fun! My granddaughter uses a Compadre at our club's seeded kid's hunts and it is perfect for her! It is perfect for kids grand kids or grandparents!
FEATURES:
VLF Ground Cancel 12 kHz Frequency
Silent Search
Single Knob Simplicity
5-3/4" Search Coil
3-piece knockdown perfect for hiking or travel
LIFETIME WARRANTY

IN STOCK . . . LIST PRICE $189.00 . . . . SALE PRICE . . . . $169.00

Whataya Trade? Also taking Gold & Silver payments!

(in-store only)

---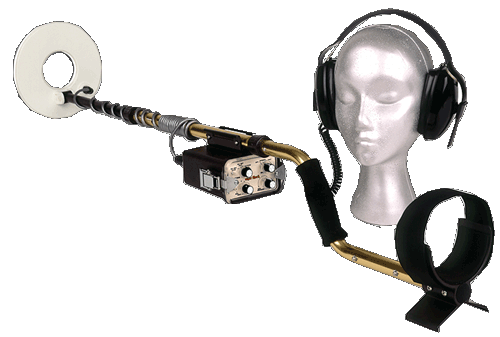 TESORO TIGER SHARK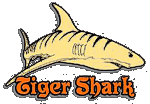 The Tiger Shark is the machine of choice for the fresh water hunter & diver! Remember, any detector can find the average size coins and jewelry, the Tiger Shark will find that stuff with ease! The difference is in finding all the little-tiny gold items the other guys miss! One of my customers kept a special display board with all of his gemstone studded earrings. . . it was amazing! Other water hunters would be heard to say, "I never find those."
Waterproof to 200 feet, the Tiger Shark is great for dive recovery work!
FEATURES:
The coils are hardwired and I recommend the 8" coil which is great for everything
VLF Ground Cancel 12 kHz Frequency
Normal and Salt Hunting Modes
Ultra Fine Discrimination Adjustment
Manual Ground Cancel
Hardwired Headphones
Ultra Thin 8" Search Coil (less water resistance)
Hardwired Coil & Headphones lessen the possible leaks.
LIST PRICE . . . $ 749.00 . . . . SALE PRICE . . . $669.00

Whataya Trade? Also taking Gold & Silver payments!

(in-store only)

---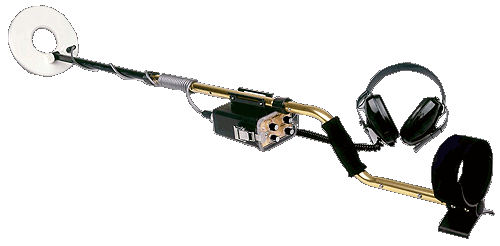 TESORO SAND SHARK
As a metal detector dealer in the heart of the Great Lakes Region, I sell more waterproof detectors than most dealers. However, all of the water hunting in our neck-of-the-woods is in fresh water. The Sand Shark is a Pulse Induction (PI) detector and a preferred salt water hunter. The PI machines are not affected by the highly conductive and reflective problems found in wet sea salt. Their one downfall, are items which rarely survive in salt water, like linear shaped iron (nails, hairpins, sparkler wires.) In saltwater these items quickly dissolve . . . so they present no problem.
However a hairpin, nail or sparkler wire will last 100 years in fresh water! My point is, consider the PI machines to be SALT WATER HUNTERS!
FEATURES:
600 Pulse Per Second (operating frequency)
Hardwired 8" Printed Spiral Searchcoil
220-450 Hz Audio Frequency
Stereo Waterproof Piezo Headphones
8-cell AA Battery Pack
V.C.O. (changing pitch) All Metal
Adjustable Frequency All Metal
Maximum Depth 200 feet
Lifetime Warranty
LIST PRICE . . . $679.00 . . . . . . SALE PRICE $579.00

Whataya Trade? Also taking Gold & Silver payments!

(in-store only)

---
Whataya trade? I need to see and touch most trade-in detectors, but let's talk!
Have your credit card ready and call 269-685-1776 to place your order.
Master Card, Visa, Discover Card or I can do Pay Pal!

E-Mail
HOME
Ace 150, Ace 250, Ace 350, AT Gold, AT Pro, ATX, Automatic Ground Cancel, Automatic Ground Erase, Automatic Graound Trac, Gold Pan, Sluice Box, Keene, Gold Wheel, DD coil, Whites, Fisher, F-75, Pro Pointer, Beach Digger, Beach Scoop, Aquanaut, 1280 X, Fisher F-2, Gemini III, Fisher Gold Bug, Fisher F4, Fisher F5, Fisher F70, Fisher CZ-21, White's Spectrum, White's Eagle, White's V3I, White's VX3, White's MXT, White's MXT PRO, Whites V3, White's Coinmaster, Whites Coinmaster Pro, Whites Coinmaster GT, Whites MX5, White's Goldmaster, White's GMT, Whites GMZ, White's TDI, White's Pulse Scan, White's M6, White's TM 808, White's Treasuremaster, White's Surfmaster, Whites Surfmaster Dual Field, White's Surfmaster PI, Whites BeachHunter ID, White's Sierra Madre, Whites ULA-3, White's PRL-1, White's PCL 600, Whites SpectraScan Handheld, Weapons Detector, Pin Pointer, Whites Bullseye, Eclipse Search Coil, Shooter Coil, Nuggett Shooter, Super 12 coil, D2 coil, Prostar Headphone, Pro Star Headphone, Starlite Headphones, Metal Detector, Metal Detector Hardcase, Carry Bag, Detector, Garrett Pro Pointer, Garrett Propointer, Teknetics Metal Detector, Teknetics Omega, Omega 8000, Teknetics Gamma, Teknetics Gamma 6000, Delta 4000, Alpha 2000, Teknetics T2, Teknetics G-2 G2, VCO, Pinpoint, Gold Pick, Lesche Knife, Lesche Ground Shark, Relic Shovel, Gold Pick, Rock Pick, Weather Cover, Coil Cover, Search Coils, Used Metal Detector, Used Metal Detectors, CoPlaner Search Coil, Biaxial Search Coil, Concentric Search Coil, Spider Coil, Dual Field Coil, Mono Aussie Coil, Pulse, 9.5 Coil , Goldmax, Blue Max, Prizm, Battery Holder, Battery Clip, Rechargable Battery, Nicad, NiCad Battery, Battery Charger, NiMH Battery, Battery Pack, Sawtooth Digger, Sand Scoop, Beach Scoop, Water Scoop, Mesh Classifier, Coin Probe, Treasure Apron, Aluminum Sand Scoop, Plastic Sand Scoop, Stainless Sand Scoop, XP Metal Detectors, Deus Metal Detector , Wireless Metal Detector, Treasure Maps, Treasure Books, Buried Treasure, Gold and Silver, Coin Hunting, Relic Hunting, Ghost Towns, Tesoro Metal Detectors, Tesoro Tejon, Tesoro DeLeon, Tesoro Golden U-Max, U-Max, Tesoro Golden Saber, Tesoro Cortes, Tesoro Vaquero, Tesoro Outlaw, Tesoro Cibola, Tesoro Tiger Shark, Tesoro Sand Shark, Tesoro Lobo, Tesoro Lobo Super Traq, Tesoro Silver Saber, Tesoro Silver U-max, Tesoro Compadre, Tesoro Amigo, SunSpot Scoop, Sun Spot Scoop, Bounty Hunter Metal Detectors, Bounty Hunter Junior, VLF, VLF 2.1, Gold Digger, Fast Tracker, Tracker IV, Commando, Quick Silver, Lone Star, Quick Draw II, Rock Tumblers, Lortone Tumbler, Model 3A, 33B, Falcon MD20 Nugget Hunter, Falcon Prospecting Detector, Keene Gold Pans, Keene Spiral Concentrator Wheel, Blue Bowl, Gold Concentrating Bowl, Keene Classifying Sieves, Keene Hydro Air, Keene HydroAir, Battery Powered Diving, Hookah Diving, Gold Magnet, Gold Bottles, Gold Snifter Bottle, Pocket Gold Scale, Detector Pro Pirate, Detector Pro Pirate Pro, Gray Ghost Headphones, Black Widow Headphones, Gray Ghost Underwater, Jolly Rogers, Rattler, Nugget Buster, Minelab Metal Detectors, Minelab CTX 3030, Minelab E-Trac, Minelab Excalibur II, Excalibur 800. Excalibur 1000, Sovereign, Sovereign GT , X-Terra 305, X-Terra 505, X-Terra 705, X-Terra 705 Gold Pack, Explorer XS, Explorer SE Pro, Eureka Gold, GPX 5000, Vflex, BBS, FBS, VLF, MPS, 3&1 digger, Blue Badger, Sierra Mesh Apron, Whites TRX pinpointer, Teknetics Eurotek, Teknetics Eurotek Pro, Used Metal Detector, Rock Tools, Gold Pick, Rock Pick, Detector Bag, Padded Detector Bag, Rock Hammer, Rock Chisel, Estwing Geo Pick Keene Crevice Sucker, Bulb Snifter, Gad Pry Bar, Pick Mattock, SunRay, Sun Ray, Sun Ray Pro Headphones, Sun Ray Target Probe, Sun Ray In-Line Probe, Western and Eastern Treasures Magazine, Lost Treasure Magazine.