HERE ARE SOME RECENT
'GREAT FINDS' MADE BY A PRO/STOCK DETECTORS CUSTOMER!
Searching for antique fishing tackle to add to his collection,
this friend was using his TESORO TIGER SHARK detector in the shallow water of an Upper Michigan lake.
What he found could be the oldest fishing tackle ever?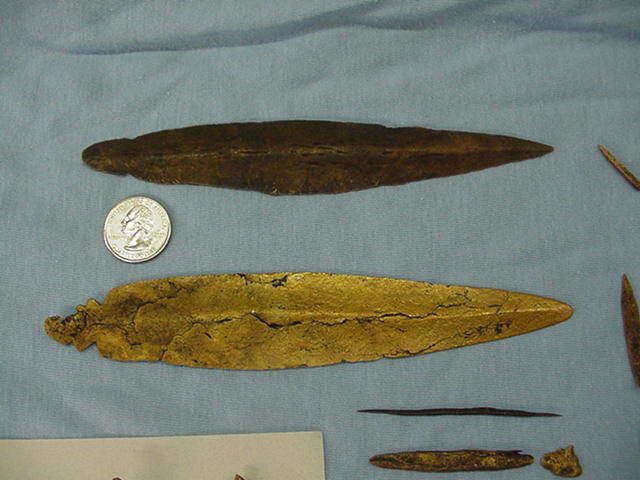 Copper Spear points and other copper tools were found!
The thin straight item is rolled copper possibly used for punching and sewing animal hides!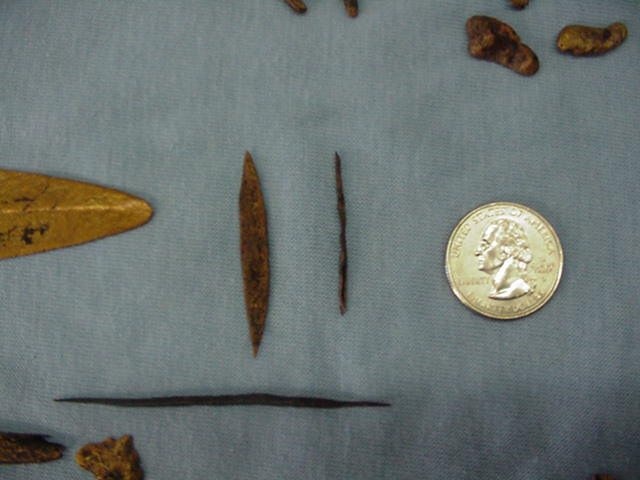 MORE TINY TOOLS IN NEAR PERFECT CONDITION!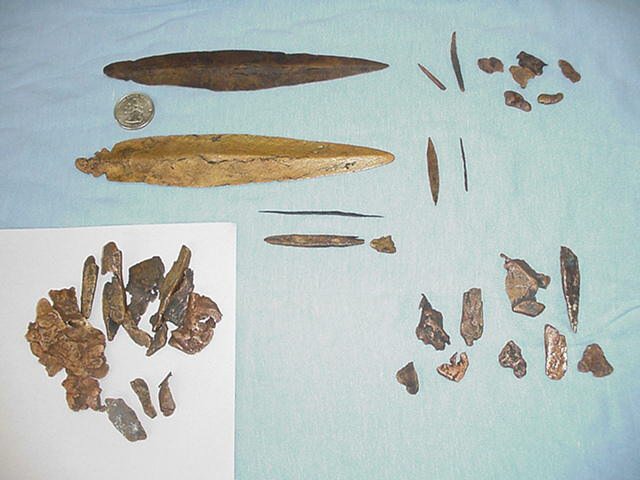 THE ITEMS ON THE BOTTOM ARE HAND TOOLED
COPPER PROJECTS LEFT UNFINISHED.
COULD IT BE THAT THE CRAFTSMAN WAS INTERRUPTED BY AN ENEMY? OR PERHAPS THE FLOOD OF NOAH?
EXAMINED BY EXPERTS A VALUE COULD NOT BE AGREED UPON! ONE SAID, "THEY ARE PRICELESS!"
WHAT A REWARDING HOBBY!